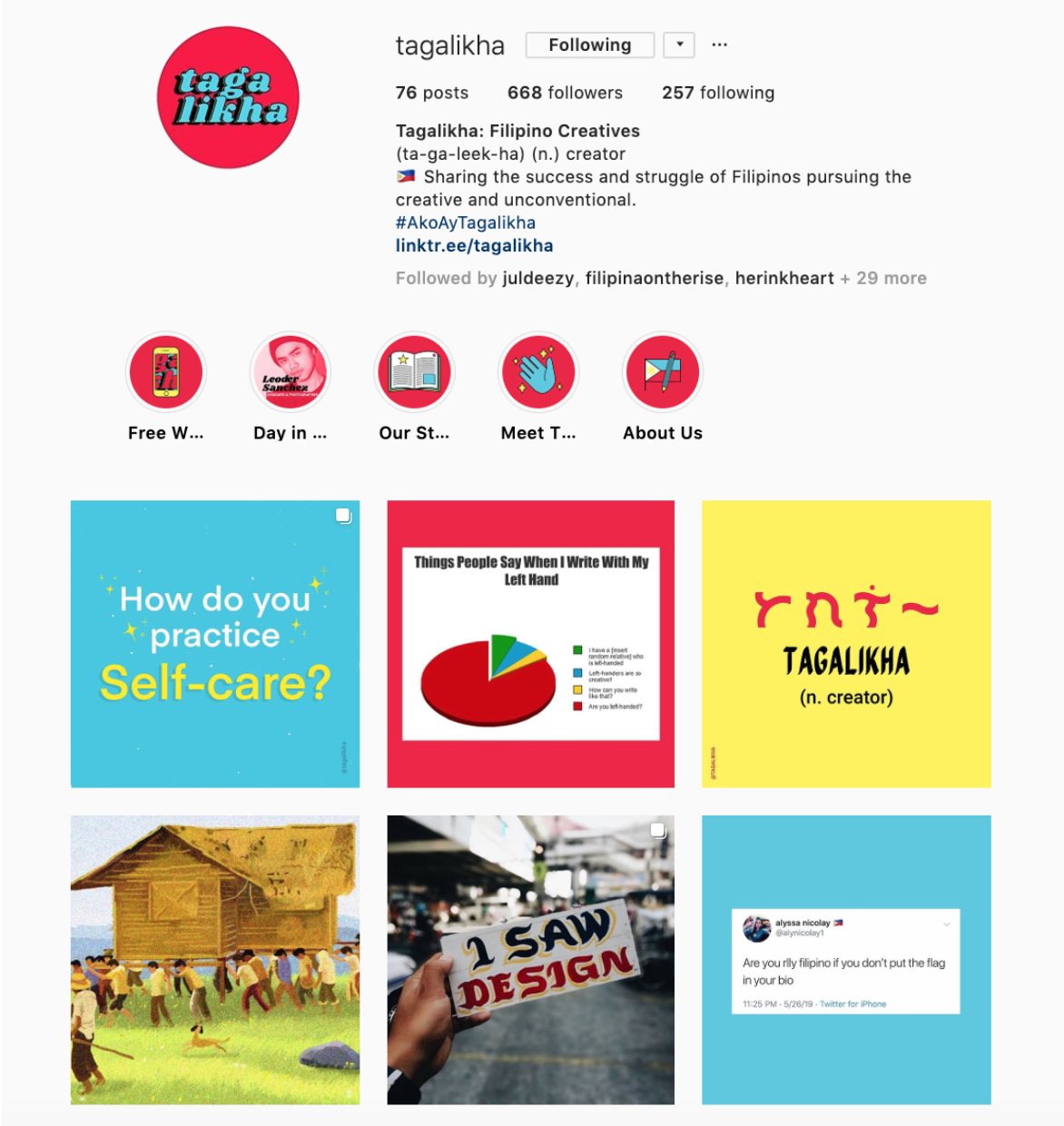 Tagalikha | Filipino Creatives
What Is Tagalikha? Tagalikha is a platform focused on amplifying the stories of Filipinxs pursuing a creative path.
What I Do: I lead the content and marketing strategies for Tagalikha. After creating our Social Media Content Strategy, I'm now working on our Editorial and Events Calendar, and upcoming Merch ideas.
Who I Work With: I collaborate with a small team of Filipino creatives including volunteers.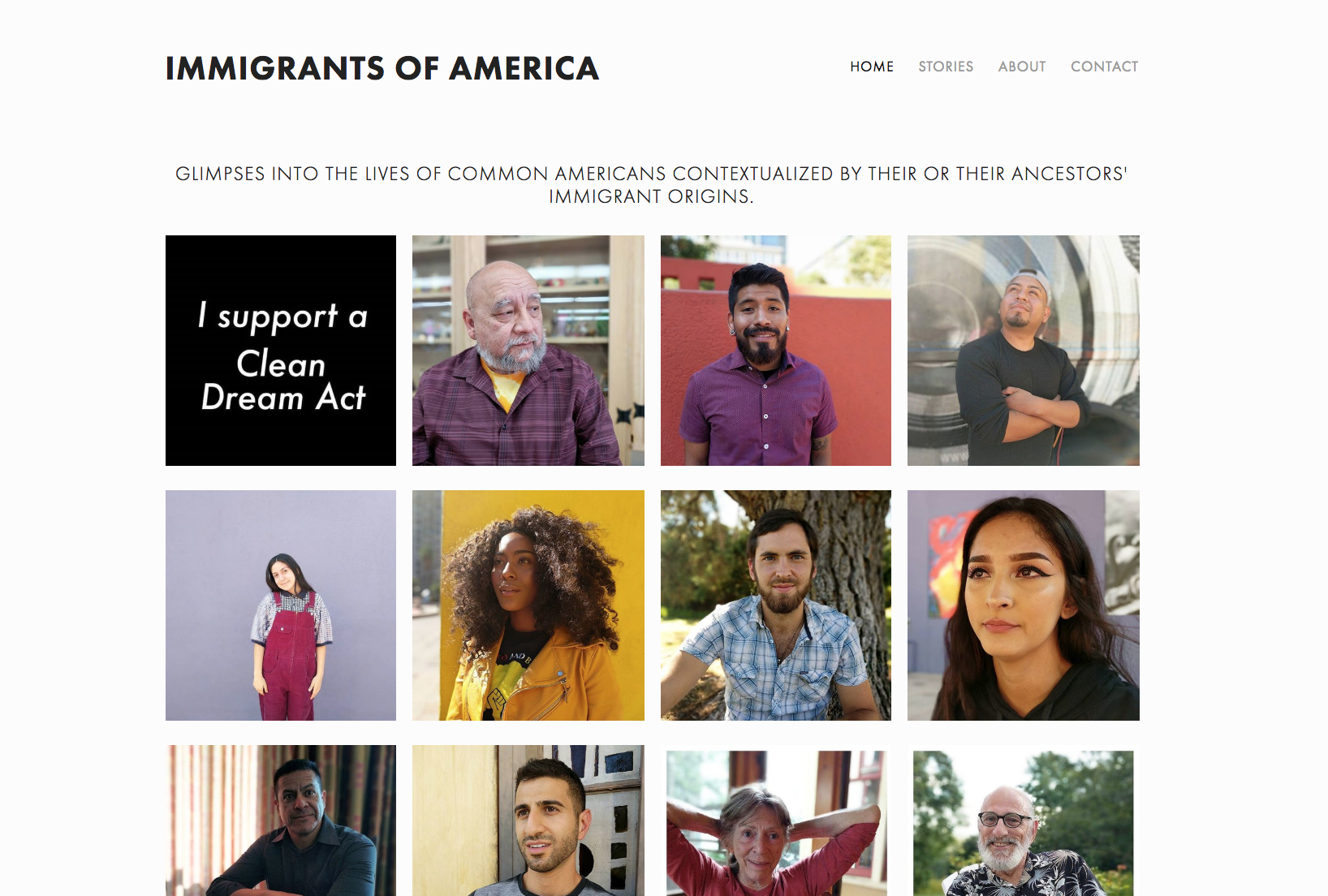 Strategy + Content Creation & Management
What is Immigrants of America? It is a social media project focused on storytelling through glimpses into the lives of common Americans contextualized by their or their ancestors' immigrant origins.
What I Did: Provided pro-bono work and created a content strategy and created an Editorial-style newsletters while acting as the Social Media Manager and Website Manager.
Who I Worked With: I worked with Hanne Steen, a Los Angeles based writer and oral historian whose work has been published in the New York Times Magazine, the UK Sunday Times, Huffington Post and Refugees Deeply.
Scenario: Recruiters and employers are reaching out to us for diverse talents in PR, advertising, and digital. Since we are not a recruiting agency but wanted to help them, we created a way to connect them through us and our jobs board.
What I did: I created and designed a newsletter style jobs board (graphic not included) where recruiters and employers can post jobs through our organization. I created a payment gateway and post-payment page where they can fill out a form for their job posting needs.
What I still do: I am creating and executing a bi-monthly jobs board for over 40,000 people since 2017.
Why is it effective: It provides the organization another outlet to get $$ while also helping our clients find diverse and great talents.
Monthly Subscription Newsletter (Editorial Style)
I have sent out editorial style monthly newsletters for our patreons and subscribers.
Funtion: Updates our supporters and patreons about news on Immigration and Immigrants of America Project
Another function: Attract more people to fund us for operational purposes.
Open Rate: 41.7 %
Public Relations
Secured Press Releases
Influencer Marketing (It's me! I'm the microinfluencer!)
Scenario: I needed some furniture when I am moving out and relocating to New York. And since I know how to blog and create content, I figured it's worth a shot to reach out to brands for barter trade and influencer marketing. Out of curiosity, /I pitched myself (blog and social) to brands and this happened!
Other Skills:
Content Marketing

Search Engine Optimization

Influencer Marketing

Marketing Automation: Marketo, Sprout, Hootsuite, Buffer, Later, Tailwind

Paid Social Media Advertising: Facebook, Twitter, Instagram, Snapchat

Paid Search: Google AdWords & Display

Social Media Marketing: Facebook, Twitter, Google, Instagram, Pinterest

Email Marketing: MailChimp, Constant Contact

CRM: Salesforce

Web Analytics: Google Analytics, Alexa